It's that time of year, when the Emmy Nominations are announced. And while everyone agrees that the voting process is better than it was, it still results in some very foolish choices (how did Michael McKean not get nominated? And
The Americans
should be nominated for best series every.single.year. And Shannon Purser's Barb was nominated?).
Each year there is a list of surprises, a list of people and shows who you thought would be nominated but were not and a list of people and shows who were nominated but really don't deserve it.

Well, this list doesn't truck with that. No, I want to look at the people no one thought would be nominated. The people who provide finely tuned performances, who make it all look easy, who let the "stars" shine. This is for them.
Adrienne C. Moore, Black Cindy on Orange is the New Black, Supporting Role in a Drama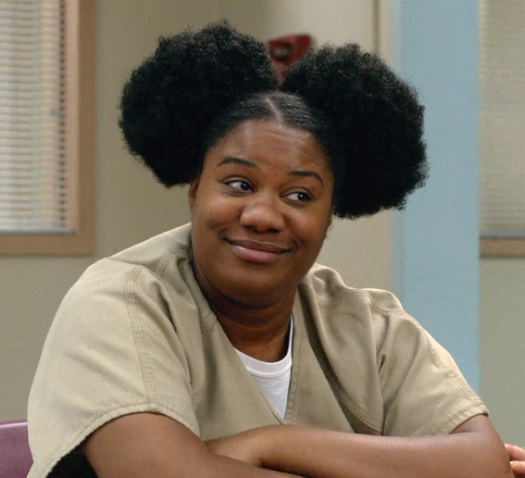 A lot of actors have been awarded through the years for their performances on
Orange is the New Black
. Danielle Brooks and Adrienne C. Moore have both been nominated by the NAACP Image Awards. If Brooks had been nominated for an Emmy, it would be a pleasant surprise, but not nearly as surprising as it would be had Moore been nominated.
Why would I nominate Moore? Because Black Cindy kills it, every single time she's on the screen. Black Cindy has lived her life as essentially one big joke, and is probably in federal prison for her constant stealing while a TSA officer in an airport. But as with most of the characters on this show, there's more to her than that. When she first declared she was Jewish, it was because she heard the kosher meals were better than the slop the prison was forced to serve. Kosher meals were more expensive than slop, so Cindy had to prove she was Jewish to continue receiving them. At first it was all for laughs, but it soon turned out her conversion was sincere, much to the surprise of the rabbi and the Jewish inmate who was helping her. Moore has managed to make all these changes organic and a natural part of who Black Cindy is, all with wit and as much grace as Cindy can muster.
Oh, and if you are ever in Litchfield and need some truth, Black Cindy's the one to see. While it won't be sugar coated, it will be on target and hilarious.
Ms. Moore, thanks for your work.
Jordan Gavaris, Felix Dawkins on Orphan Black, Best Supporting Actor in a Drama
Tatiana Maslany sucks out all of the energy awards-wise from
Orphan Black
, which, while she deserves all the accolades she has received (and more), is a shame, because Jordan Gavaris is doing excellent work as her foster brother who loves his family but just wants to live his life too.
First, the flawless accent. Apparently, even the European actors from
Game of Thrones
were surprised to learn that Gavaris was
not British
- he's actually Canadian. But as the linked article says, his performance is flawless as well. He's funny, he's poignant, and like Black Cindy, he's usually right. And his relationships with each clone is unique and endearing (my favorite mix is Felix and Alison). The clones would be lost without Felix, and
Orphan Black
would be much less of a show than it is. Gavaris bring a great deal of humor and humanity to his role, bringing nuance to what could been just a stock "gay best male friend" character.
Mr. Gavaris, please keep it up!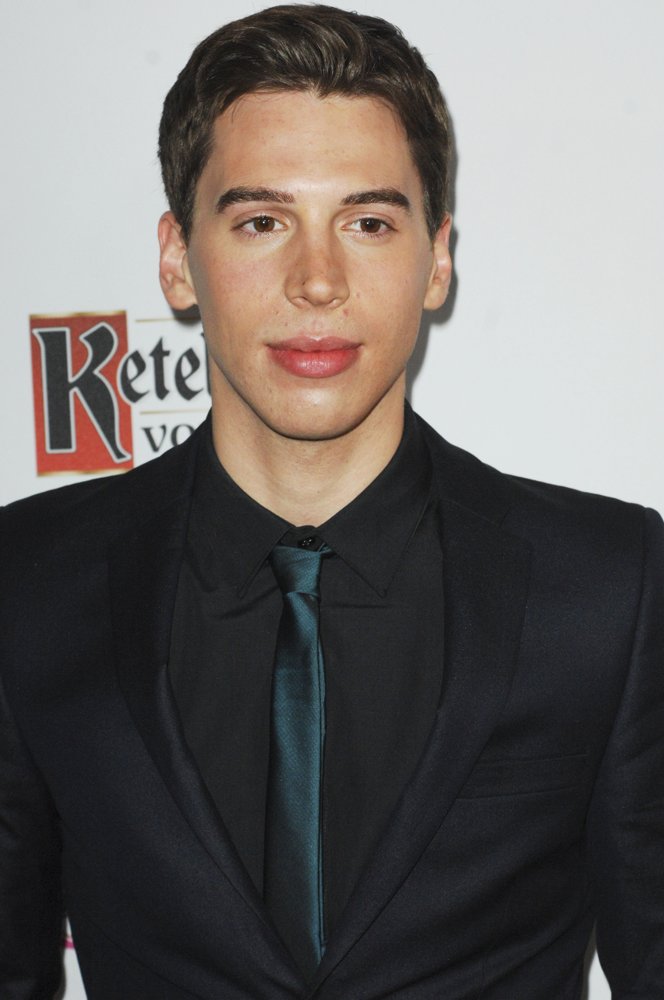 Finn Wolfhard, Mike Wheeler on Stranger Things, Best Actor in a Drama
Everybody knew that Millie Bobbie Brown would get nominated for her role as Eleven, and I will not begrudge her that. She was spectacular. But I would argue the harder role in
Stranger Things
was that of Mike Wheeler. When Will Byers disappeared after playing Dungeons and Dragons at Mike's house, Mike and his friends decide to look for him. It is their search that leads them to Eleven, requiring Mike to navigate his growing feelings for her, conflict with his friends and finding Will, all while keeping Eleven hidden from his family (which he almost achieves). He's out of his league, he knows it, but he keeps doing what he thinks is best. And Mr. Wolfhard plays it all authentically. He doesn't play Mike precociously, but as a normal boy with a big heart.
You'll note that I nominate Mr. Wolfhard for Best Actor, not Supporting Actor. That was on purpose. Yes, yes, both David Harbour and Winona Ryder are the adult leads, but I'd argue that both Mike and Eleven were the real leads.
Mr. Wolfhard, looking forward to seeing you in season two.
Yvonne Strahovski, Serena Joy Waterford on The Handmaid's Tale, Best Supporting Actress in a Drama
No one is surprised that Elisabeth Moss, Samira Wiley and Ann Down are all nominated for their work on The Handmaid's Tale. But I sure wish that Yvonne Strahovski had been recognized too.
It's not easy being a woman in Gilead, and while the Wives certainly have it better than say, 99.9% of the other women caught within its borders, Strahovski manages to show that Gilead is a prison for Serena Joy, too. Of course, it is partially her fault. She even wrote the book on it, a work on domestic feminism called "A Woman's Place". She helped orchestrate the revolution that allowed Gilead to take over the United States. It seems she did not anticipate that she would not be allowed to read her own book, participate in the leadership of the country or even have sex with her husband.
In this unnatural role, she has charge only over the domestic realm in her own home, forced to participate in the "ceremony" where her husband rapes a handmaid in the hopes the woman will conceive. Unfortunately for the handmaids, all named Offred after Serena Joy's husband Fred (Of-Fred), Serena Joy has not found contentment with her lot. She needs a baby and she needs it now, and knowing that her husband is probably infertile, arranges for Offred to copulate with another man. When Serena Joy learns that her husband has been taking Offred to a clandestine pleasure palace, she threatens Offred's daughter.
While we may feel sorry for Serena Joy, her abuse of the power she has over Offred ultimately makes her unsympathetic. And Strahovski absolutely nails that dynamic, as the brittle, angry woman trapped by the society she created.
Ms. Strahovski, you absolutely scare me. Thank you for that!
Joel de la Fuente as Chief Inspector Takeshi Kido in Man in the High Castle, Best Supporting Actor in a Drama
I had actually written an entire piece on the wonderfulness of Rufus Sewell's performance in Man in the High Castle, praising it as the highlight of the show, when I realized that was wrong and that there are two highlights: the Japanese in San Francisco are riveting. And while I love Sewell, and I love Cary-Hiroyuki Tagawa's Nobusuke Tagomi, the character that holds my attention the most is Chief Inspector Takeshi Kido, played by Joel de la Fuente.
Kido is chief of the Kenpeitai in Japanese San Francisco, and as such, he slithers throughout the action. He is a cold and calculating man who will do everything in his power to protect Japanese interests. Called upon to investigate when the Crown Prince is shot, he nearly commits seppuku for his failure to find the culprit in a specified time. Fortunately, clues are found, and Kido survived to make everyone else uncomfortable.
Season 2 ended with Kido flying to Germany to give John Smith a film showing our America (I guess) doing nuclear bomb testing. He knew what he had, and knew it was the only way to stop war. Smith offered Kido a place to stay, but Kido demurred - if he had to die, let it be on Japanese soil, or in this case, the Japanese embassy.
Kido is not a nice man. He killed Frank Frink's sister and her two children while trying to coerce Frink into turning his girlfriend in. Yet de la Fuente is so charismatic in the role that I still root for him. He has taken what could have been a one-note character and embraced the nuances that make Kido an interesting man.
So, Mr. de la Fuente, you are even scarier than Yvonne Strahovski. Thanks.
Aden Young as Daniel Holden in Rectify, Best Actor in a Drama
The fact that none of the actors in Rectify, especially Aden Young, and the show itself were never even nominated for an Emmy tells you everything you need to know about the awards system. It's stupid. I'm sure that all the actors that were nominated were fine, but none of them put in nearly as subtle or refined a performance as Young.
Daniel Holden was on Death Row for 19 years after confessing to raping and killing his girlfriend, Hannah Dean, during a drug-fueled night. He was released, but not exonerated, when DNA testing found someone else's DNA. Rectify covers those first few months following Daniel's release, and its effect on his family and his community. There are no easy answers; it is hard, it is slow, and it is beautiful.
Young hails from Australia, not Georgia. But his accent is spot on, as are his facial expressions. Holden grew up not that far from where I did, and while not many were as good looking as he is, many sounded like him and moved like him. Young showed us the childlike wonder of being free and experiencing nature, as well as the fear and uncertainty of picking up a life that has been so horribly interrupted.
Had Aden Young an ice cube's chance in hell of being nominated, the other actor from his show I would have selected is Clayne Crawford, for his role as Teddy Jr.
Oh, Teddy, you were such an asshole that first season. I do not use that epithet lightly. It fits. But by the end of the series, Teddy broke my heart as much as Daniel did.
Clayne Crawford's from Alabama, and is experiencing a career high right now. He's playing Martin Riggs in the Lethal Weapon television series that was renewed for a second season.
But since Aden Young had no chance to get nominated, proving the Emmy system is stupid, I'll give my hat's up to him.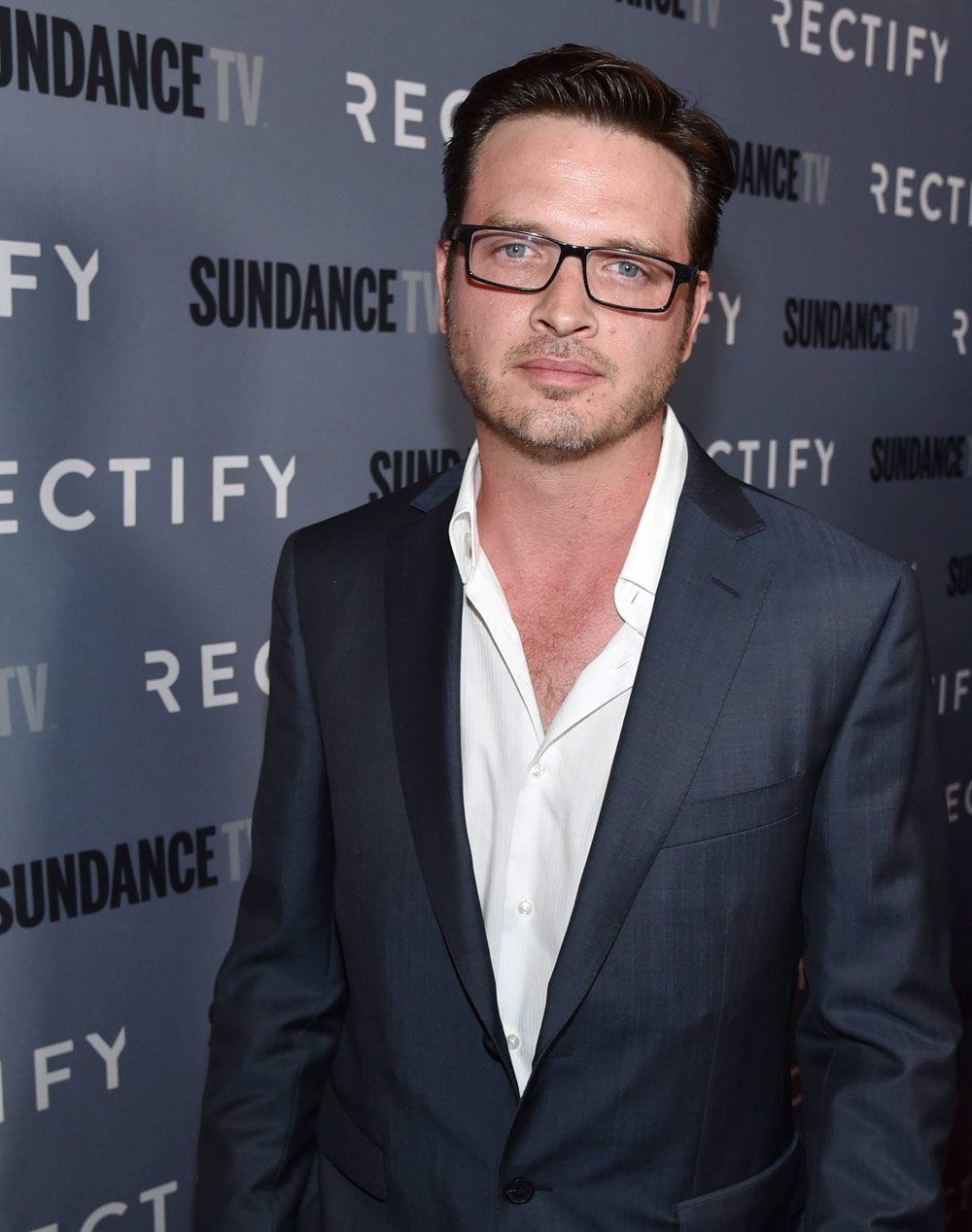 I don't think Aden Young ever smiles,
Chuck Fan Alert and Dexter Fan Alert: Yvonne Strahovski will always be Sarah Walker. Do you think she ever remembered Chuck? She also played some character in Dexter, but I never watched that show. I loved her character in Chuck, but never in a million years did I think she could pull off such an unlikeable role.
What about you? Anyone you wish had been recognized?